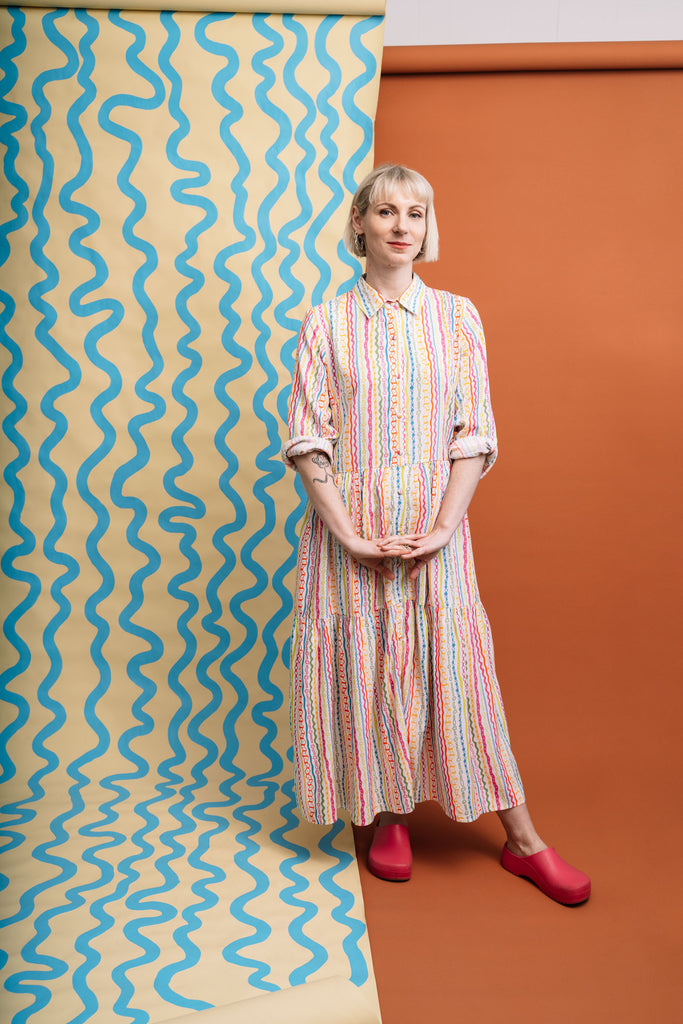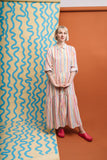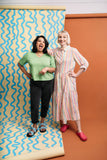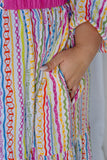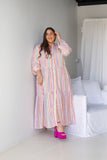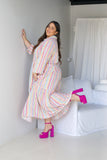 Emily Green x Kholo - Strands Maxi Dress
We've collaborated with gorgeous Karishma of Kholo on another collection of dresses  for Spring / Summer 2022. All prints designed by Emily Green exclusively for this collaboration.
Strands Maxi Dress
One of Kholo's best selling shapes, designed to skim over your curves and feel tapered but with enough #pastaspace. 
- True to size (fitted style at bust so measure up)
- Pockets
- Machine wash
- 100% Cotton
Emily is wearing a 10 Chest - 90cm, Waist - 74cm waist, Hips - 92cm, Height - 174cm
Maddy is wearing a 22 Chest - 115 cm, Waist - 96 cm, Hips - 135 cm, Height - 163 cm
(Always) Here to lift your day. 

Strands Maxi Dress Garment Measurements in Cm
| | | | | |
| --- | --- | --- | --- | --- |
| Size |  Chest @ Underarm  | Waist @ Seam | Front Length | Bicep |
| 6 | 45 | 40 | 123.5 | 17 |
| 8 | 47.5 | 42.5 | 125 | 18 |
| 10 | 50 | 45 | 126.5 | 19 |
| 12 | 52.5 | 47.5 | 128 | 20 |
| 14 | 55 | 50 | 129.5 | 21 |
| 16 | 57.5 | 52.5 | 131 | 22 |
Body Measurements in Cm
| | | | |
| --- | --- | --- | --- |
|  Size | Bust | Waist | Hip  |
| 6 | 80 | 60 | 85 |
| 8 | 85 | 65 | 90 |
| 10 | 90 | 70 | 95 |
| 12 | 95 | 75 | 100 |
| 14 | 100 | 80 | 105 |
| 16 | 105 | 85 | 110 |