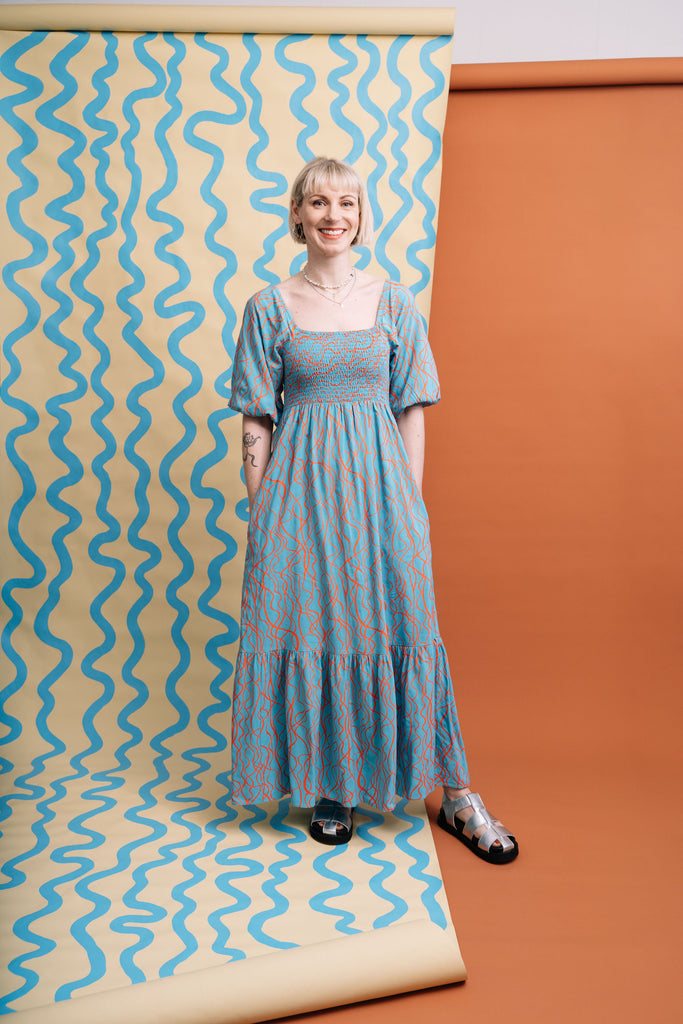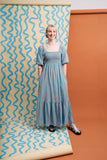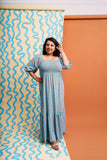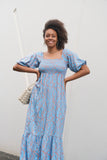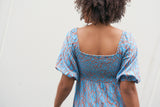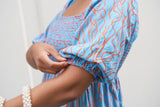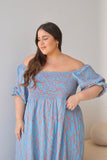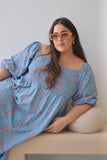 Emily Green x Kholo - Milly Dress in Aquarius
We've collaborated with gorgeous Karishma of Kholo on another collection of dresses  for Spring / Summer 2022. All prints designed by Emily Green exclusively for this collaboration.
The Milly Dress in Aquarius with Smocked Bust 
A little bit of renaissance with a dash of Emily Green's wiggly art.
This beauty is a (personal) fave feels magical on.
- #PastaSpace
- Pockets
- Machine wash
- 100% Cotton
- Ethically made in India
* FIT NOTE*  Size down - the cut is generous :)
Emily is wearing a K1 Chest - 90cm, Waist - 74cm waist, Hips - 92cm, Height - 174cm
Karishma is wearing a K2 Chest - 116cm, Waist - 100cm waist, Hips - 115cm, Height - 162cm
Aicha is wearing a K1 Chest - 112cm, Waist - 89cm waist, Hips - 112cm, Height - 187cm
Maddy is wearing a K4. Chest - 115 cm, Waist - 96 cm, Hips - 135 cm, Height - 163 cm
(Always) Here to lift your day.
Milly Dress Measurements in Cm
| | | | | | |
| --- | --- | --- | --- | --- | --- |
|  Size  | Chest @ underarm stretched | Waist Stretched | Sleeve Length | Bicep | Length from HPS |
| K1 | 53 | 53 | 36 | 24.4 | 134 |
| K2 | 58 | 58 | 38 | 25.6 | 136 |
| K3 | 63 | 63 | 40 | 26.8 | 138 |
| K4 | 68 | 68 | 42 | 28 | 140 |
Body Measurements in Cm
| | | | |
| --- | --- | --- | --- |
|  Size | Bust | Waist | Hip |
| K1 (6-8) | 80-85 | 60-65 | 85-90 |
| K2 (10-12) | 90-95 | 70-75 | 95-100 |
| K3 (14-16) | 100-105 | 80-85 | 105-110 |
| K4 (18-20) | 110-115 | 90-95 | 115-120 |